Fundraising Strategies for Grassroots Organizations - Power Up
Monday, April 03, 2023
,
9:00 AM
-
1:00 PM EDT
Category: Funding
---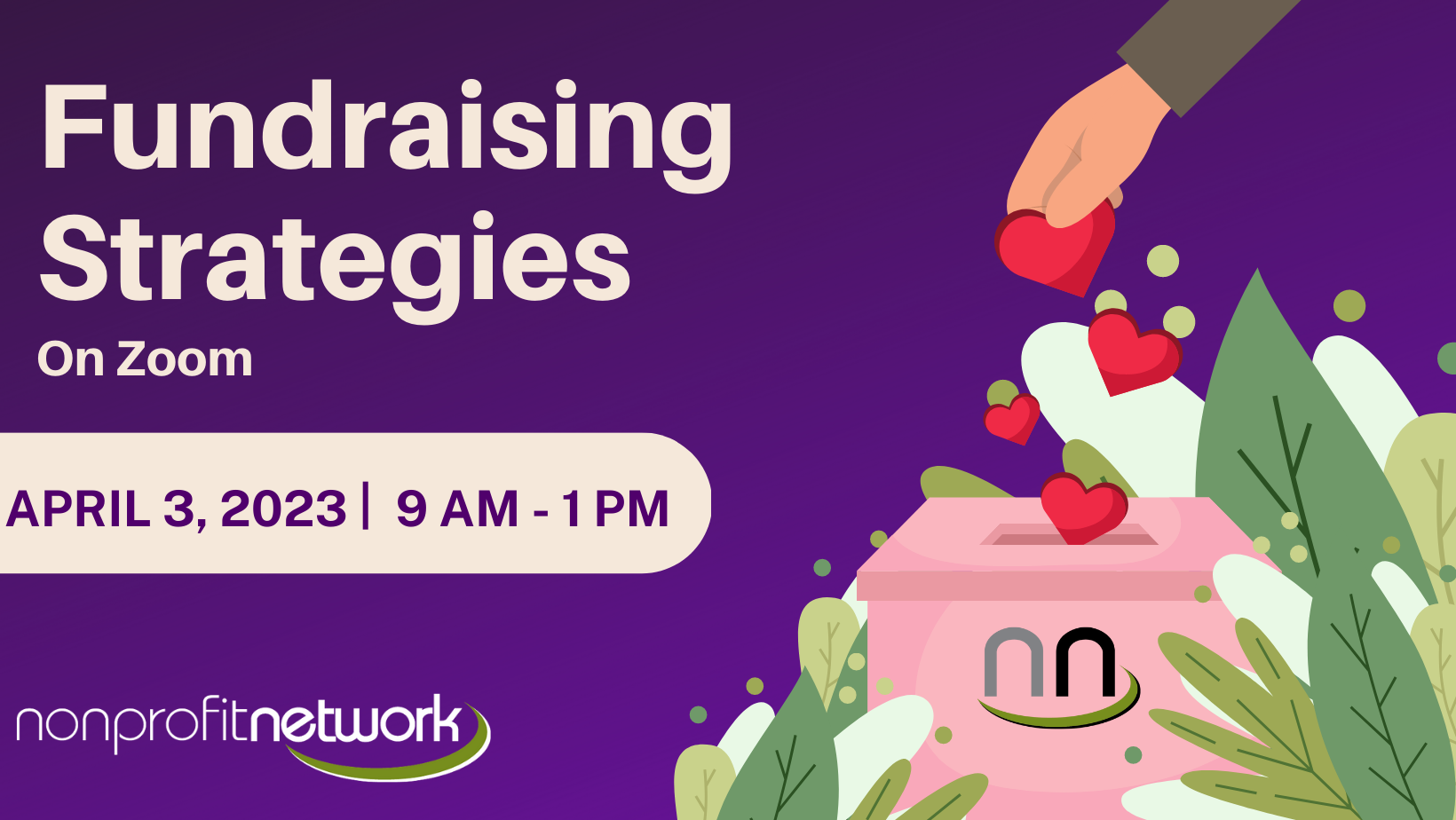 Do you need to get started - or get strategic?
Come learn how to attract, retain, and nurture donors to build lasting, and sustainable, relationships and become less reliant on events and/or use events more efficiently. It would also be beneficial to register one or two key staff, board members or volunteers who are willing to help build your giving program.
As a small grassroots nonprofit, you must be efficient with your precious time. Come learn how to focus on the WIN (What's Important Now). Doing the same thing and getting the same outcome is not maintaining but falling behind. Nonprofits need to be strategic, efficient, and build better relationships with donors to fulfill their missions.
This workshop will help explore how to design a fundraising strategy and plan, how to build your fundraising tools, use them efficiently and develop the elements of written request letters. Learn what the difference is between a letter to an individual, a corporation, or foundation. Panelists will discuss the challenges facing grassroots organizations, their favorite strategies to engage donors, where they have found success and lessons they have learned.

Gabriel Biber, Executive Director of Haven House
Amy L. Morris-Hall, APR, Society Executive Director, Potter Park Zoo
Daphine Whitfield, ARPA Manager, City of Lansing
Deliverables:

Annual Fundraising Plan to acquire, retain and upgrade your donors.

A draft of an annual appeal letter that can be utilized in the mail, social media, and email.

Simple, strategic, and efficient steps to do all year long.

Virtual Schedule:  
9 AM until 1 PM

Appropriate for: Executive Directors, Development Directors, Board Members who are or wish to be involved in development activities, and leadership volunteers. Best for people who already have a basic understanding of fundraising practices.   
If cost of this event is a barrier for your organization please email Tracey about sponsorship availability and she will get in touch with you, [email protected]
Cost/s:  Consider membership and save on registration plus gain all the benefits!

Members of NN Participation cost is $25 per person.

Non-Member Participation cost is $55 per person.


---
Please Note: Nonprofit Network may record, video or photograph public events. Recordings, videos, and photos are used solely for the promotional purposes of Nonprofit Network. Nonprofit Network will regard as confidential all non-public information obtained during the course of its professional assignments. Information given in a public setting has no expectation of confidentiality.
---
Contact: [email protected]